Body Lotion – 300mg CBD – Delush
May 6, 2020

CBD Loofah Soap – His & Her – 200mg CBD – Gaia Beauty & Wellness
May 8, 2020
CBD Bath Bombs – 100mg CBD – Gaia Beauty & Wellness
$7.99 – $135.00
CBD Bath Bombs – 100mg CBD – Gaia Beauty & Wellness
SKU:

N/A
Categories: April 4/20 Mega Sale, Bath & Body, Bath Salts, CBD, CBD Isolate, CBD Pills, For Sleep, Gaia Beauty & Wellness, Healthy, Medicated Bath Fizz, Medicinals, Soaps, THC free, The Healing Co, Topical
Tags: anti-inflammatory anxiety Arthritis back pain bath bath bombs baths CBD depression gaia gaia beauty Inflammation joint pain relaxation relaxing wellness
Description
CBD Bath Bombs – 100mg CBD – Gaia Beauty & Wellness – Hand Made
Settle in for a good soak with an original Gaia Beauty & Wellness invigorating multilayered explosion of color and scent, there's a bath bomb perfect for every bathing experience.
5 new Flavours
Winter Storm | Seagrass and Bergamot | Sandlewood and Bourbon | Leather and Suede | Pipe Tobacco – Each of these 3 use all natural essential oils,  no artificial flavours or colouring.
Cherry Blossom – Cherry Blossom Fragrance oil, Rose Geranium Essential Oil, Frankincense oil, Shea butter and CBD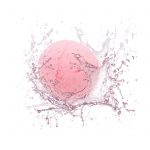 Charcoal – Tobacco Leaf Essential Oil, Frankincense Oil, Shea Butter and CBD
Citrus Energy ( Orange & Yellow) – Anti Gellulate, muscle & joint essential oils, Sweet Orange, mango papaya, Satsuma, mandarin, Yuzo and CBD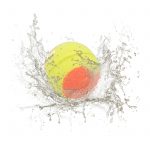 Muscle Soak ( Blue/White) – Deep Blue Essential Oil, Copibia, Camphor, Winter Green, Muscle & Joint, Peppermint, Frankincense and CBD
Blueberry Pomegranate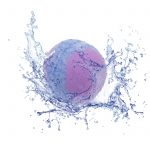 Sweet Dreams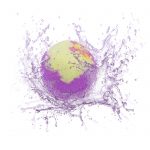 Anti Anxiety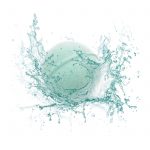 Tropical Party – Float away from it all with a fun, fizzy Tropical Party bath bomb. Handmade with Tahitian Vanilla, Tropical Passion Fruit and Pina Colada oils, you're sure to feel like you're on vacation.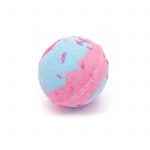 Watermelon – A fresh and juicy escape from your day! Our Watermelon Bath Bomb is infused with all the goodness of muscle relaxing, skin softening and anti0cellulite essential oils, not to mention 100mg CBD to help bring some serenity to your day.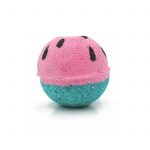 LaynaStar – Bright, Sweet and larger than life! This Bath Bomb combines the scrumptious scent of French Vanilla with the juicy smell of mango and succulent papaya.  Our is sure to bring you to confectionary calm with 100mg CBD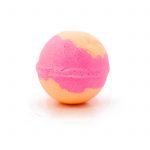 Rejuvenating – If you are seeking a way to ease burnout, you've come to the right place! topped with traditional, romantic rose petals from Pakistan, Our Rejuvenating Bath Bomb is infused with immune-boosting and cellulite combating oils. The luxurious, warm floral blend is sure to leave your skin feel smooth and your mind at ease.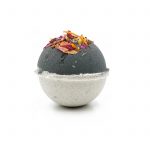 Ingredients: Sodium Bicarbonate, citric acid, corn starch and Mica colouring.
CBD Bath Bombs – 100mg CBD – Gaia Beauty & Wellness
CBD Bath Benefits – CBD Bath Bombs – 100mg CBD – Gaia Beauty & Wellness
So what does this calming, homeostasis-promoting, cannabis-derived plant substance have to do with bath time?
The heat improves CBD's anti-inflammatory benefits.
Among other benefits, CBD has anti-inflammatory properties. "CBD is best used for inflammation, which is really at the root of any problem you have with your skin, whether it's eczema or pain," says Claudia Mata, the founder of Vertly, which infuses CBD into its natural, mineral- and botanical-rich bath salts. Dissolving a CBD-infused product, like bath salts or a bath bomb, into hot water and soaking in it helps expedite the process of CBD absorption into the skin and bloodstream through the pores.
"Heat causes vasodilation of the blood vessels, enhancing absorption of CBD (as well as anything else in your bath)," Shunney explains. "It also helps relax your muscles and open your airways, making it easier to breathe. These heat effects are all synergistic with the relaxing, pain-relieving, and anti-inflammatory effects of CBD."
CBD could make that relaxing bath even more relaxing.
"Taking a bath is already so therapeutic," says Mata. "Baths deliver so many minerals, promote healing, and are great for soreness after a workout."
Take all of those familiar benefits of a good old-fashioned bath—CBD will subtly enhance them. "Hot water, relaxation, CBD, essential oils—who wouldn't benefit from that combo?" Shunney says. "The biggest benefits [of a CBD bath] would be to relax and decompress, to ease musculoskeletal pain and inflammation, and to soothe angry skin conditions."
CBD gets absorbed more efficiently through skin.
Compared to taking a few drops of CBD tincture orally (say, under your tongue), letting it absorb topically tends to have quicker, more direct results.
"As with any nutrient or ingredient applied to the skin, absorption into the bloodstream will be faster than with oral ingestion," Shunney says. And while a topical CBD balm, oil, or cream might be ideal for those hoping to calm localized inflammation, Shunney says adding CBD to a bath will expose your entire body to it, resulting in more systemic effects.
It's beneficial in so many different ways.
"The reason CBD is miraculous is not because of what it does (it's not a cure-all), but because it is such a malleable ingredient. It's a compound that works on so many different systems of your body," says Mata. "It touches on anxiety, mood, sleep disorders—all these different variants of your life." Add that to your already-calming bath experience and you'll be as relaxed as ever.
Additional information
| | |
| --- | --- |
| Flavours | Charcoal 100mg CBD, Citrus Energy 100mg CBD, Muscle Soak 100mg CBD, Anti- Anxiety 100mg CBD, Sweet Dreams 100mg CBD, Blueberry Pomegranate 100mg CBD, Tropical Party 100mg CBD, Watermelon 100mg CBD, LaynaStar 100mg CBD, Rejuvenating 100mg CBD, 20 Assorted Bath bombs, Soothing Cinnamon 100mg CBD, Pipe Tobacco 100mg CBD, Leather and Suede 100mg CBD, Sandlewood and Bourbon 100mg CBD, Cherry Blossom 100mg CBD, Winter Storm 100mg CBD, Seagrass and Bergamot 100mg CBD |
Related products
Rated 3.50 out of 5

$

14.00